Practical Performance Monitoring & Troubleshooting
This session focuses on the most practical aspects of troubleshooting performance problems related to SQL Server. This will start with an overview of the core aspects of SQL Server and its environment and how they all play together in terms of performance. We will then cover various techniques for narrowing down the bottlenecks affecting performance. From there we will drill down into each type of bottleneck and investigate ways to address the problems affecting performance. Areas to be covered include but are not limited to: storage and I/O, memory, CPU, tempdb, plan reuse, query optimization, indexes, file and wait stats, and more. The session will include lots of demos with code that can be easily utilized in your own SQL Server environment.
Speaker: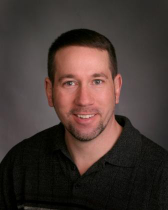 Solid Quality Mentors
Partner
Andrew J. Kelly is a Partner & Mentor with Solid Quality Mentors and lives in Myrtle Beach, South Carolina. He has over 20 years experience with relational databases and application development but his main focus now is SQL Server. In addition to general SQL Server training and Mentoring he specializes in Performance, Scalability and Maintainability of large scale SQL Servers. He is a regular speaker each year at many conferences and user groups and has been a SQL Server MVP since 2001
 
 
Top Reasons to Attend
PASS Summit 2010

Over 160 technical sessions from the world's top SQL Server and BI experts
2 full days of deep-dive Pre- and Post-Conference Seminars
Networking with thousands of SQL Server MVPs, experts, Microsoft employees, and peers
Face-to-face support with the Microsoft CSS and SQLCAT teams
Ask the Experts Lounge
And much more!