Building NextGen Scalable & Highly Available Architectures with Microsoft SQL Server 2008 R2
This session provides an in-depth discussion on how to build a high performance, scalable architecture with SQL Server 2008 R2. The session will dive into latest features and their specific implementation requirements. Several real-world customer reference architectures, scale-up and scale-out, will be discussed along with implementation best practices. This session focuses on scalability, HA and DR features of SQL Server 2008 R2. This session provides enhancements in SQL Server 2008 R2 and how they can be used to bring business enhancement in an enterprise database environment. Along with specific features in R2, the session will discuss a real-world implementation of R2 and the lessons learned. Topics such as database mirroring, snapshot databases, clustering, resource governance, Peer to Peer replication and other related topics will be discussed in-depth.
Speaker: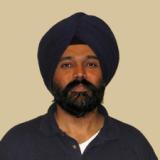 Scalability Experts, Inc.
CTO
Raj Gill is CTO and co-founder of Scalability Experts. Raj has over 13 years of experience in all areas of database architecture, management, deployment and development. Raj consults with some of the largest SQL Server enterprise accounts. Raj has published articles around SQL Server 2000 and 2005 and has authored case studies around deployment best practices in the enterprise environment. Raj has presented at events such as PASS, world-wide Microsoft SQL Server 2005 launch, CXO roundtables and SQL Server user groups. Raj has presented in front of SQL Server audiences around the world and has consistently achieved top speaker ratings.
 
 
Top Reasons to Attend
PASS Summit 2010

Over 160 technical sessions from the world's top SQL Server and BI experts
2 full days of deep-dive Pre- and Post-Conference Seminars
Networking with thousands of SQL Server MVPs, experts, Microsoft employees, and peers
Face-to-face support with the Microsoft CSS and SQLCAT teams
Ask the Experts Lounge
And much more!