SQLCAT: HA DR Customer Panel -- Architectures & Lessons Learned (90 mins)
This session covers real life customer deployment scenarios to achieve high availability and disaster recovery, lessons learned, and best practices. The content is based on various customer real-life production deployments. Technologies include: Fail-over Clustering, Database Mirroring, Log Shipping and Peer-to-Peer Replication. You will learn how customers utilize these technologies to achieve their HA and DR goals, including reduced time for upgrades from SQL Server 2005 to 2008 and for applying Service Packs. In addition, there will be a panel of customers to interact with and get responses to practical questions.
Speaker: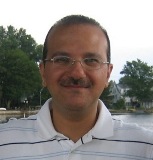 Advanti Solutions, Inc.
Senior Database Consultant
Ayad Shammout is a Senior Database Consultant. Shammout has been involved in IT for 20 years as a Developer, System Engineer, System Analyst and Database Consultant. He has a long experience in Microsoft Platforms and products primarily specialized in SQL Server, SharePoint and Windows OS. He is working in OLTP design and development, DBA support, Performance Tuning and Business Intelligence. Ayad has been involved in many SQL Server Enterprise implementations for High-Availability, Disaster Recovery, Infrastructure Design, Security and Compliance. He has extensive experience in SQL Server Integration Service, SQL Server Reporting Service, SQL Server Analysis Service, and PowerPivot for Excel and SharePoint 2010. Shammout was awarded "SQL Server Innovators Award 2006", Symantec Thought Leaders Award 2007 and presented at different events. He is an MCDBA, MCSE, MCITP and MCTS.
,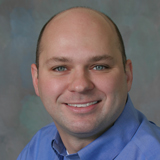 ServiceU Corporation
Chief Technology Officer
David P. Smith is the Chief Technology Officer for ServiceU Corporation and has over 15 years of experience in the IT industry. David has been using SQL Server since version 6.5, and has significant experience in high availability design and implementation, both with SQL Server and from a network architecture perspective. In addition, David spearheaded ServiceU's security compliance, making ServiceU the first PCI Compliant, Level 1 Ticketing Service Provider in the world. He is frequently interviewed by press, analysts and publications in relation to SQL Server, and has worked with companies such as Microsoft, Dell and AMD to develop case studies based on ServiceU's implementation of SQL Server. David is also involved with Microsoft's SQL Server TAP programs and is a member of the SQL Customer Advisory Network (SCAN).
,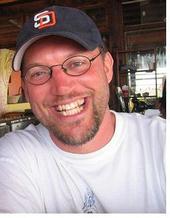 Myspace
Director of Data Operations
Worked at Myspace for 5.5 years as a DBA.
,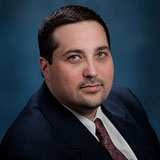 Edgenet - BigHammer
VP of Information Technology
Michael Steineke is the Vice President of Information Technology for Edgenet – Big Hammer, and is a cluster MVP. He has been working with NLBS and Windows Clustering on Windows NT 4 Server through 2008R2, creating clusters with IIS, File System, SQL, ISA, and Hyper-V, including geographically dispersed clusters. Michael has designed and implemented multiple systems for scalability, high availability and disaster recovery.
,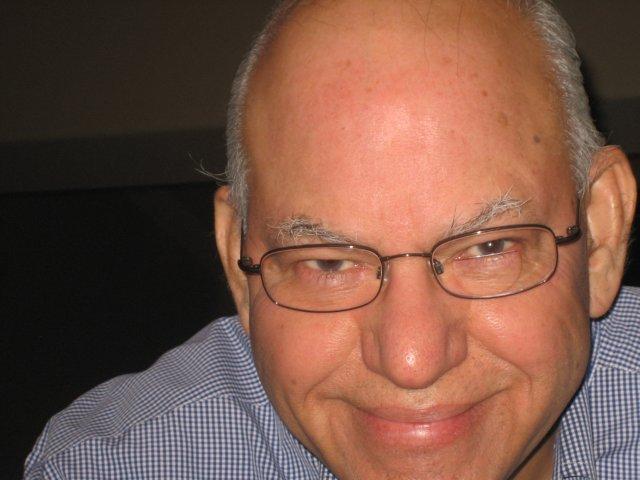 Microsoft
Program Manager
Mr. Mehra is a Program Manager with Microsoft Corporation in the SQL Server Development Organization. His expertise is in developing architectural solutions, which exploit technologies such as relational database, transaction and message servers, and connectivity products. Prior to joining Microsoft Corporation, Mr. Mehra was an Associate Partner at Andersen Consulting and a Senior Consultant at IBM. He has more than fourty years of experience in the IT industry and has helped in implementing leading edge applications at many of the top Fortune one hundred companies. Mr. Mehra has spoken on several IT topics in seminars and conferences across the world as keynote speaker and as an instructor. He holds Master of Electrical Engineering degree from University of Toronto.
,
Microsoft
Sanjay Mishra works as Senior Program Manager in the SQLCAT team in the SQL Server product development organization. In this role, he helps customers successfully deploy the most challenging SQL Server database applications, and uses the lessons learned to drive product improvements. He pioneered the SQL Server Best Practices program though which his team imparts deep technical knowledge to the SQL Server community worldwide. The Best Practices program has become a huge success (visit www.sqlcat.com) among the Microsoft field engineers, consultants, MVPs, partners and customers. Sanjay is a huge proponent of a strong and active SQL Server community, and is a frequent speaker in events such as PASS Summit and Tech·Ed.
,
bwin Interative Entertainment AG
Senior Database Engineer
 
 
Top Reasons to Attend
PASS Summit 2010

Over 160 technical sessions from the world's top SQL Server and BI experts
2 full days of deep-dive Pre- and Post-Conference Seminars
Networking with thousands of SQL Server MVPs, experts, Microsoft employees, and peers
Face-to-face support with the Microsoft CSS and SQLCAT teams
Ask the Experts Lounge
And much more!