CSS Update Queries – Under the Hood (90 min)
Ever wonder how an update query actually works? What are all those strange operators in the query tree? How do I tell if an update query is performing well? In this talk, Conor will go into depth about how the Query Optimizer builds plans for Insert/Update/Delete/Merge queries, including understanding operators like common subexpression spools and split/sort/collapse and optimizations like narrow vs. wide plans, non-updating updates, prefetch optimizations, the "with outputs" feature, and how we can maintain indexed views incrementally.
Speaker: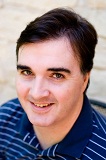 Microsoft Corp.
Architect
Conor Cunningham is an Architect on the SQL Server Query Processing team. He is the author of the Query Optimizer chapter in the SQL Server 2008 Internals book as well as a number of peer-reviewed academic papers and patents in the field of query processing and query optimization. In addition to building the frameworks behind many of the features you use today, Conor also works with large customers on performance problems with their queries.
 
 
Top Reasons to Attend
PASS Summit 2010

Over 160 technical sessions from the world's top SQL Server and BI experts
2 full days of deep-dive Pre- and Post-Conference Seminars
Networking with thousands of SQL Server MVPs, experts, Microsoft employees, and peers
Face-to-face support with the Microsoft CSS and SQLCAT teams
Ask the Experts Lounge
And much more!