Lightning Talk - Thursday
NEW to PASS this year - Lightning Talks.
A lightning talk is a short, prepared talk that is no more than 5 minutes in length-which keeps things moving quickly. One session everyday will be dedicated to lightning talks and 7 speakers will participate in each talk.
Speaker: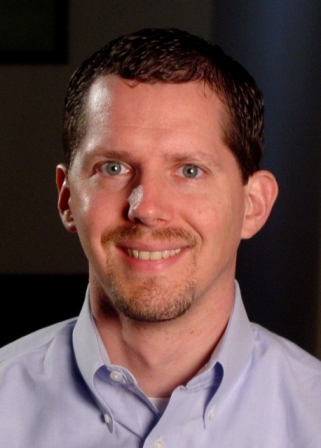 Solid Quality Mentors
CEO, North America
Douglas McDowell is the CEO of North America for Solid Quality Mentors. He is a Microsoft Most Valuable Professional (MVP) for SQL Server, an MCT, MCTS, MCSE, MCDBA, and serves as the Director of Technology as well as the Director of Global Chapters on the Board of Directors for the Professional Association of SQL Server (PASS). He is an author and contributing editor for SQL Server Magazine. Douglas completed his MBA at Penn State's Smeal College of Business and also holds a Masters of Information Technology and a degree in Culinary Arts. Douglas is a passionate speaker about the value of Business Intelligence realized through successful architectures and implementations.
,

FM Global
Principal DBA
I am a database administrator for FM Global, an engineering and insurance company. I have 20+ years experience in IT including time spent in support and development. I have been working with SQL Server since 6.0 back in 1995. I have developed in VB, VB.Net, C# and Java. I volunteer at PASS with the Editorial Committee. I'm the serving president of the Southern New England SQL Server Users Group (SNESSUG). I was awarded as a Microsoft SQL Server MVP in 2009 and 2010.
,
Microsoft
Senior DBA
Kendra Little is a Senior Database Administrator working in the online advertising industry with seven years of DBA experience, and ten years of experience working with SQL Server. Frequent change is a requirement in the online advertising environment, and she works closely with an Agile software development team to design, plan, and execute frequent changes on both OLTP and large scale datamart systems. Amid all this flux, she creates tools to automate database maintenance, implements custom performance monitoring, and builds internal SQL Reports for trending and production health. Like many SQL Server DBAs, Kendra drives her career by learning new things and following her passion for working with production SQL Servers.
,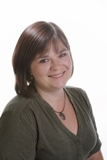 The Bell Group
Database Administrator
Meredith Ryan-Smith has 11 years experience in IT with responsibilities ranging from 'manning' the help desk to VMS-VAX cluster administration. Most recently she has served as the senior production database administrator for The Bell Group, a supplier to the jewelry industry. Within the PASS community she is an active volunteer with the Women In Technology Virtual Chapter and has spoken at several SQL Saturdays.
,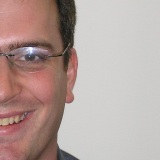 LobsterPot Solutions
Owner / Principal
Rob Farley runs LobsterPot Solutions, a Gold Partner SQL & BI consultancy in Adelaide, Australia. He presents regularly at PASS chapters and conferences such as TechEd Australia and SQLBits (UK), heads up the Adelaide SQL Server User Group, sits on the South Australian committee of the Australian Computer Society and has held Microsoft certifications since 1998 (including MCDBA, MCSD, MCPD and MCITP). He is an MCT and has been a SQL Server MVP since 2006. He has helped create several of the MCP exams, and wrote two chapters for the SQL Server MVP Deep Dives book, and created the PASS chapter map that can be found on the PASS website.
,
Moulding And Millwork
Sr. Business Analyst
Todd McDermid is a SQL Server MVP, and is heavily involved with the Integration Services community. Speaking, blogging, leading open-source extensions, and moderating MSDN threaten to take time away from providing BI solutions at Moulding and Millwork.
 
 
Top Reasons to Attend
PASS Summit 2010

Over 160 technical sessions from the world's top SQL Server and BI experts
2 full days of deep-dive Pre- and Post-Conference Seminars
Networking with thousands of SQL Server MVPs, experts, Microsoft employees, and peers
Face-to-face support with the Microsoft CSS and SQLCAT teams
Ask the Experts Lounge
And much more!