Lightning Talk - Tuesday
NEW to PASS this year - Lightning Talks.
A lightning talk is a short, prepared talk that is no more than 5 minutes in length-which keeps things moving quickly. One session everyday will be dedicated to lightning talks and 7 speakers will participate in each talk.
Speaker: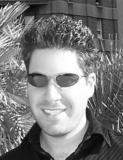 SQLblog.com
Database Consultant
Adam Machanic is a Boston-based independent database consultant, writer, and speaker. Adam has written for numerous Web sites and magazines, including SQLblog, Simple Talk, Search SQL Server, SQL Server Professional, CoDe, and VSJ. He has also contributed to several books on SQL Server, including "SQL Server 2008 Internals" (Microsoft Press, 2009) and "Expert SQL Server 2005 Development" (Apress, 2007). Adam regularly speaks at user groups, community events, and conferences on a variety of SQL Server and Microsoft .NET-related topics. He is a Microsoft Most Valuable Professional (MVP) for SQL Server, Microsoft Certified IT Professional (MCITP), and a member of the INETA North American Speakers Bureau.
,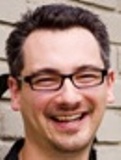 SQLskills
Principal Consulting Partner
Brent Ozar is a Microsoft Certified Master and a SQL Server MVP. He works with Paul Randal and Kimberly Tripp as a consultant and trainer at SQLskills. Brent has a decade of broad IT experience, including management of multi-terabyte data warehouses, storage area networks and virtualization. In his current role, Brent specializes in performance tuning, disaster recovery and automating SQL Server management. Previously, Brent spent two years at Southern Wine & Spirits, a Miami-based wine and spirits distributor. He has experience conducting training sessions, has written several technical articles, and blogs prolifically at http://www.BrentOzar.com. He is a regular speaker at PASS events and co-author of the book, "Professional SQL Server 2008 Internals and Troubleshooting" at http://sqlservertroubleshooting.com.
,
Microsoft Corp.
Senior Technical Specialist, SQL Server
Buck Woody has been working with Information Technology since 1981. He has worked for the U.S. Air Force, at an IBM reseller as technical support, and for NASA as well as U.S. Space Command as an IT contractor. He has worked in most all IT positions from computer repair technician to system and database administrator, and from network technician to IT Manager and with multiple platforms as a Data Professional. He has been a DBA and Database Developer on Oracle systems running on a VAX to SQL Server and DB2 installations. Buck has a business degree and several industry certifications, including MCSE, MCDBA and Brainbench DBA. He is the author of over 400 SQL Server articles and five published SQL Server books; he is the site personality on InformIT.com's SQL web, and was the President of the Tampa SQL User's Group for 5 years. He was awarded the Microsoft MVP Award in 2006 for SQL Server, and started work in the SQL Server Team at Microsoft a year later. He has over twenty years' extensive professional and practical experience in computer networks and database design. He also teaches a Database Design course at the University of Washington.
,
Solid Quality Mentors
Mentor
Craig Utley is a SQL Server MVP, a Mentor with Solid Quality Mentors and a former Program Manager with the SQL Server Customer Advisory Team (SQLCAT) where he focused on Business Intelligence. Craig has been involved in the Microsoft BI space since the betas of SQL Server 7.0. Since then he has consulted at a variety of businesses worldwide on their BI solutions as an independent consultant, a ProClarity consultant, and a member of SQLCAT. In his time on SQLCAT, Craig saw some of the largest Microsoft data warehouses in the world and worked directly with the Analysis Services development team. He is the author of over 35 articles and 3 books, the most recent of which is about PerformancePoint Server 2007.
,

WebbTech Solutions, LLC
Chief Operating Manager
Since its inception, Joe Webb has served as Chief Operating Manager for WebbTech Solutions, a Nashville-based consulting company. He has over 15 years of industry experience and has consulted extensively with companies in the areas of business process analysis and improvements, database design and architecture, software development, and technical training. In addition to helping his consulting clients, Joe enjoys writing and speaking at technical conferences. He has spoken at conferences in Europe and the North America and has authored or co-authored three books including "SQL Server MVP Deep Dives", "The Rational Guide To: SQL Server Notification Services", and "The Rational Guide To: IT Consulting". Joe served for six years on the Board of Directors for the Professional Association for SQL Server (PASS), an international user group with 30,000 members worldwide. Joe culminated his tenure on the board by serving as the Executive Vice President of Finance for the organization. Joe also volunteers his time by serving on the MBA Advisory Board for Auburn University and the Computer Science Advisory Committee for Nashville State Community College. Joe received a Bachelors Degree in Electrical Engineering (BSEE) and a Masters in Business Administration (MBA), both from Auburn University. He has also earned Microsoft Certified Database Administrator (MCDBA), Microsoft Certified Solution Developer (MCSD), Microsoft Certified Systems Engineer (MCSE), and Microsoft Certified Trainer (MCT) accreditations as well as other non-Microsoft certifications such as the Linux Professional Institute Level I (LPIC-1). Joe is a six time recipient of the prestigious Microsoft MVP Award for demonstrating a willingness to share his expertise with the SQL Server Community.
,
GoDaddy.com
Sr. SQL Server DBA
Michelle Ufford is a Senior SQL Server Developer at GoDaddy.com, the world's largest domain name registrar and web hosting company. She has over a decade of IT experience in a variety of roles, but prefers being a DBA. In her current role, Michelle specializes in designing and tuning high-volume, multi-terabyte databases. She's perhaps best known for her index defrag script and for tuning a VLDB to achieve 27k transactions per second during Super Bowl. Michelle's blog, http://sqlfool.com, was awarded "Best New Blog" & runner-up for "Best BI Blog Post" at the PASS Log Reader Awards at Summit 2009. She has also founded her local PASS chapter, written several SQL Server articles, and presented at numerous events on SQL Server topics.
,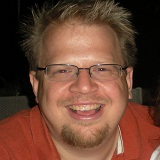 Self
Database Architect
Stuart R Ainsworth, MA, MEd is a Database Architect working in the realm of Financial Information Security; over the last 15 years, he's worked as a Research Analyst, a report writer, a DBA, a programmer, and a public speaking professor. He's one of the chapter leaders for AtlantaMDF, the Atlanta chapter of PASS. A master of air guitar, he has yet to understand the point of Rock Band ("You push buttons? What's that all about?").
 
 
Top Reasons to Attend
PASS Summit 2010

Over 160 technical sessions from the world's top SQL Server and BI experts
2 full days of deep-dive Pre- and Post-Conference Seminars
Networking with thousands of SQL Server MVPs, experts, Microsoft employees, and peers
Face-to-face support with the Microsoft CSS and SQLCAT teams
Ask the Experts Lounge
And much more!