Lightning Talk - Wednesday
NEW to PASS this year - Lightning Talks.
A lightning talk is a short, prepared talk that is no more than 5 minutes in length-which keeps things moving quickly. One session everyday will be dedicated to lightning talks and 7 speakers will participate in each talk.
Speaker: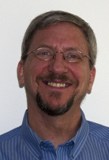 Upsearch Technology Services
Consultant/Mentor
Allen White is a consultant and mentor for Upsearch Technology Services in Northeast Ohio. He's spent over 35 years in IT and has been using Microsoft SQL Server since 1992 and is certified MCITP in SQL Server and MCT. Allen has been awarded Microsoft's MVP Award for the last three years. He's active in the Ohio North SQL Server User's Group and contributes in the MSDN Forums, answering questions about SMO and PowerShell, and maintains a blog at http://sqlblog.com/blogs/allen_white/default.aspx.
,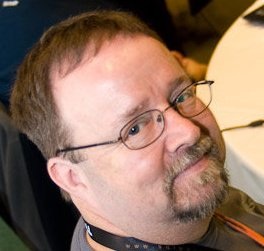 Molina Medicaid Solutions
Architect
Andy Leonard is an Architect with Molina Medicaid Solutions, SQL Server database and Integration Services developer, SQL Server MVP, PASS Regional Mentor, and engineer. He is a co-author of Professional SQL Server 2005 Integration Services and SQL Server MVP Deep Dives. Andy blogs for SQLBlog.com. His background includes web application architecture and development, VB, and ASP; SQL Server Integration Services (SSIS); data warehouse development using SQL Server 2000, 2005 and 2008.
,
Microsoft
Senior Program Manager - SQLCAT
Chuck Heinzelman is a Senior Program Manager with the SQLCAT team at Microsoft. He holds a BS degree in Management Computer Systems from the University of Wisconsin - Whitewater and is working on his MBA from the University of Wisconsin - Milwaukee. He has been working with SQL Server since 1998 and also has experience developing Windows and Web applications using Visual Basic and C#. Chuck has been involved with PASS since 2000, serving in many capacities, including author, editor and past member of the Board of Directors. He is also a charter member of the Wisconsin SQL Server User Group.
,

Denny Cherry has over a decade of experience managing SQL Server, including MySpace.com's over 175 million user installation, one of the largest in the world. Denny's areas of technical expertise include system architecture, performance tuning, replication and troubleshooting. Denny currently holds several Microsoft Certifications related to SQL Server as well as being a Microsoft MVP. Denny is a longtime member of PASS and Quest Software's Association of SQL Server Experts and has written numerous technical articles on SQL Server management.
,
JSN Business Solutions
Database Administrator
John Sterrett is a Database Administrator and Software Developer who has over five years of experience within Information Technology. His areas of expertise include data modeling, database design, database administration and developing data driven applications and services. You can find more about John at http://johnsterrett.com
,
Tampa General Hospital
Sr. Database Administrator
Jonathan Kehayias is a Senior Database Administrator and SQL Server MVP.
,
Channel Intelligence, Inc.
Senior DBA
Kendal began working with SQL Server 7.0 as a developer in 1999. He has spent the last 9 years as a production DBA working on systems that process hundreds of millions of transactions per day. He is currently Senior DBA at Channel Intelligence in Celebration, FL where he is responsible for the management, monitoring, and performance of 40+ SQL Servers. Kendal stays active in the SQL Community by speaking at events such as SQL Saturday, .NET Code Camp, and OPASS (Orlando PASS chapter). Kendal is known as @SQLDBA on Twitter and is a contributor to the forums on SQLServerCentral.com. Kendal also maintains a technical blog on SQL Server topics at http://kendalvandyke.blogspot.com.
 
 
Top Reasons to Attend
PASS Summit 2010

Over 160 technical sessions from the world's top SQL Server and BI experts
2 full days of deep-dive Pre- and Post-Conference Seminars
Networking with thousands of SQL Server MVPs, experts, Microsoft employees, and peers
Face-to-face support with the Microsoft CSS and SQLCAT teams
Ask the Experts Lounge
And much more!