Building a Comprehensive Professional Development Plan
A good professional development plan has to go far beyond 'learning more technology'; it has to encompass the wide variety of skills you need to build the next step in your career, and it has to include a variety of learning methods. We'll discuss how much time and money you should budget when building your plan, and how the distribution of time and money changes as your career evolves. We'll look at the growth phases you'll encounter, learning how you learn best, how to keep up with new technology without burning out, and even how things like blogging and Twitter can be an interesting part of your plan.
Speaker: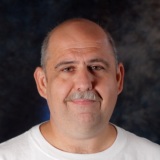 Fourdeuce Inc
DBA
Andy Warren is a SQL trainer focusing on basic administration and performance tuning, he runs the free SQLShare.com training site, is currently a SQL Server MVP, blogs daily at SQLAndy.com, started the SQLSaturday franchise, is co-President of the Orlando SQL Server Users Group, serves as a member of the Board of Directors of PASS, and was a founding partner in SQLServerCentral.com. In his remaining free time he's working on a book for first time managers.
 
 
Top Reasons to Attend
PASS Summit 2010

Over 160 technical sessions from the world's top SQL Server and BI experts
2 full days of deep-dive Pre- and Post-Conference Seminars
Networking with thousands of SQL Server MVPs, experts, Microsoft employees, and peers
Face-to-face support with the Microsoft CSS and SQLCAT teams
Ask the Experts Lounge
And much more!