Energizing the Next Generation: Encouraging and Inspiring Young Women to Choose Tech Careers
The number of girls and women choosing technical careers has been decreasing. As women who remain in those careers and the men who work with them, we can just look around our work environment and see that the men greatly out-number the women when it comes to hi-tech jobs.

It is important that we all work together to inspire the girls and women in our lives to consider technical careers. Women bring a different, and necessary, perspective to the technical jobs they hold.

From participation in organized programs to informally supporting female co-workers, there are many ways to make a difference. Join the discussion and learn how to encourage and inspire the women in your life to join the technical venue. This session will be led by members of the PASS Women in Technology Virtual Chapter. It will be a continuation of the discussion initiated at last year's WIT luncheon. All are welcome.

Speaker Bio: Meredith is a DBA, wife and mother to the only 4-year-old on the block who can recite Codd's Law. With more than 10 years of experience in IT, Meredith's responsibilities have included everything from manning the Help Desk to VAX/VMS cluster administration. Most recently she has served as the production database administrator specializing in cluster administration and performance. Meredith has attended six PASS Summits, and had volunteered with the WIT Virtual Chapter since early 2009. Outside work, Meredith is a founding member of the University of New Mexico Hospital's Pediatric Cystic Fibrosis Clinic's Family Advisory Board and she is a member of the WIT VC. She spends as much time as she can with her daughter, her little geek-in-training.

Session Goal #1: To discuss practical ways in which we can all encourage young women to engage in technolgy careers.

(Please note: cannont click through to speaker details from speaker's name below)
Speaker: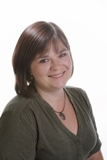 The Bell Group
Database Administrator
Meredith Ryan-Smith has 11 years experience in IT with responsibilities ranging from 'manning' the help desk to VMS-VAX cluster administration. Most recently she has served as the senior production database administrator for The Bell Group, a supplier to the jewelry industry. Within the PASS community she is an active volunteer with the Women In Technology Virtual Chapter and has spoken at several SQL Saturdays.
 
 
Top Reasons to Attend
PASS Summit 2010

Over 160 technical sessions from the world's top SQL Server and BI experts
2 full days of deep-dive Pre- and Post-Conference Seminars
Networking with thousands of SQL Server MVPs, experts, Microsoft employees, and peers
Face-to-face support with the Microsoft CSS and SQLCAT teams
Ask the Experts Lounge
And much more!